Task:

Task Name: A Man Amongst Amazons
Tier: T4
NPC or PC: NPC
Location: Amazon Lily
Crew, Team, or Personal: Personal
Description: In search of the shichibukai Nico Moretti, Gerard finds himself on the island of women Amazon Lily. Being not only an intruder on the island, but a man to boot, Gerard needs to employ all of his tricks in order to survive.
Enemy Details: 20 T1 kuja warriors, 10 T2 kuja warriors, 5 T3 kuja warriors, 3 T4 kuja warriors. Defeat not necessary. Only survive.
Boss: No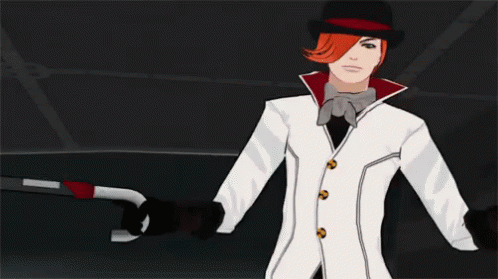 The seastone hull was working like a charm. It had been a week since he had left Briss after getting the ship retrofitted with the new hull, and so far the entire trip had been peaceful. No seakings or anything of the sort. Either the seastone really was working, or the rumours of the Calm Belt were greatly exaturated. Either way, it meant safe sailing for Gerard and his ship.
Now, with the matter of getting through to the Calm Belt settled, now another problem was surfacing its head. They had come to the Calm Belt for one particular reason. To find the shichibukai Nico Moretti, whom Gerard had formed an alliance with. He had heard he had gone to the Calm Belt and he planned to meet with him to make good on their partnership. The problem was, however, the matter of finding him. The information had been rather vague.
"Just how many islands could there possibly be in the Calm Belt?" Gerard grumbled as he and Alisa looked over a map of the belt stretched out before them. There weren't that many recorded islands out on the Calm Belt, mainly because very few people actually lived there, let alone travelled through it. After all, who could live on an island surrounded by Seakings. Though this also brought up the problem of where Nico could have possibly gone.
"There can't be that many places he'd have gone to,"
Alisa mused as they looked over the map. "Maybe he has a secret base on a deserted island or something? Went back there to plan or something like that?" Gerard suggested. Alisa shook her head.
"I believe he would have told you if he had such a thing."
Gerard leaned back in his chair and grumbled. "I swear, if he got himself killed or eaten by a Seaking..." Alisa chuckled again.
"Again, I doubt that. He's a shichibukai after all. I'm sure he can handle himself just fine. We'll Find him. Don't worry."
Gerard nodded slightly. Alisa was the more level headed one of them sometimes.
There was then a knock at the door, and both Gerard and Alisa looked over. "Come in." Gerard called. The door opened to reveal one of the crewmen. "Mr. Sinnet, we've spotted an island not far off. It appears to be inhabited." Gerard smirked as he rose to his feet. "Well, finally something's coming around."
Gerard and Alisa stepped out onto the deck, indeed seeing an island some distance off. One of the crewman handed Gerard a spyglass and Gerard took a good look at the island. The island seemed covered in jungle, but through the trees he could see some sign of civilization. And not the ancient, ruined kind either. Gerard's smirk widened as he handed the glass back to the crewman. "Well, Nico's out there somewhere, and this is a good place to start looking." he said to Alisa before raising his voice, "All hands, set course for that island! Full speed ahead!"