Name:
Mikay
Alias/Epithet:
Rock Hard
Race:
Stonefish Fishman
Gender:
Male
Age:
24
Occupation:
Martial Artist
Affiliation:
Pirate
Use:
Combat
Tier:
2
Equipment:
(Must be paid for separately)
Haki
N/A
Haki Perks:
(2 total. Note which perks and for which Haki they apply)
Attribute Priority:
Durability
General Appearance: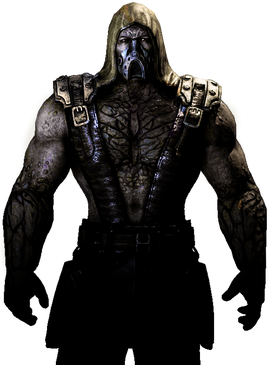 Height:
12 feet
Weight:
650 lbs
Personality:
Mike is a very tough man. He is mostly unfazed by the majority of things people try to do to him. He is fearless and doesn't allow himself to get afraid of anything. No one can stop Mike from getting his goals accomplished unless they were to kill him. He is not one of the fishman who sees humans as below him because he doesn't put much stock or judge people on something as unimportant as race. He loves to train and fight and gets immense pleasure from teaching others. As a fishman karate black belt he has a lot of things to teach people and gets a lot of joy from passing along his knowledge to people that aren't necessarily as adept fighters as him or anyone who is willing to put in the work to try and learn how to fight and protect themselves more effectively.
Story:
(Optional, but here you'd explain the NPC's story and or how they and your character met.)