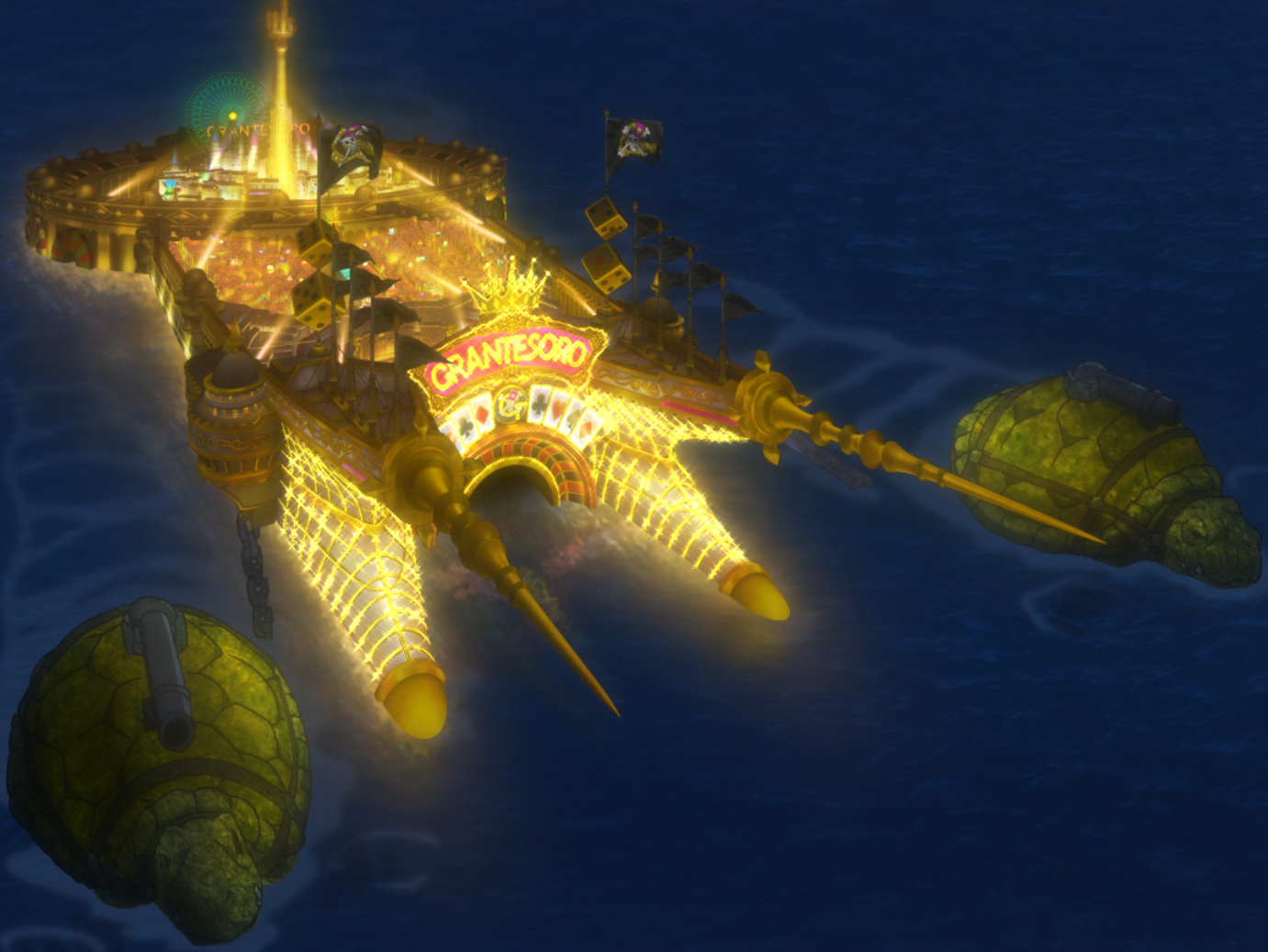 Arc Type:
Turf War
Arc Name:
Land of the free
Arc Tier:
4
Sea:
Paradise
Island:
Alabasta & Jaya Island
Arc Description:
Jaya is gone, been that way for three years, but that place has been missed. Stede wants to bring it back. So, he plans on doing so.  All tasks will be open(PC)  and can be done with others. Each takes place on Jaya or a Island near it(Made up Islands). There will not be that much combat, if any, as that isn't the focus of this arc.
Lastly, this arc takes place over the span of a couple months. As just like the arc wasn't built in a day, neither will this ship.
Beginning :


Task Name: I like Turtles
Tier:1
NPC or PC:
Location:Alabasta
Crew, Team, or Personal: Personal
Description: Stede needs to draw up blueprints for what he wants to place in the water Jaya used to be. He doesn't know how to build a actually Island yet, but he can get close. designing a ship that was damn near the size of a Island, or at least bigger. But, to be able to move them he is going to need some large ass beasts to pull the fram. So he has to inquire about that.
Enemy Details:N/A
Boss: No

Task Name:Do this job for me
Tier:1
NPC or PC:
Location:Alabasta
Crew, Team, or Personal: Personal
Description:It would take many years to get this done by himself sooo. Stede is going to have to higher not just a few men, but a whole damn town of people and then some.
Enemy Details: N/A
Boss:

Middle:


Task Name:Meeting the Beast Tamer
Tier:2
NPC or PC:
Location:Alabasta
Crew, Team, or Personal: Personal
Description: Finally, you have found a Beast tamer that can help you in gaining some creatures. After speaking with him you guys will have to search for those Turtles. The goal is not to kill them but to flip them over and get the Beast Master to tame them.
Enemy Details: Large Turtles [Tier 3]
Boss: (Yes or No)

Task Name:Build a bear
Tier:2
NPC or PC:
Location:Alabasta
Crew, Team, or Personal: Personal
Description:It is time to start building. Your order of supplies have flooded the port-town and you can now start. All you need at this moment is something that can float, and hold everything. You can finish touches once it makes it to the sea Jaya used to be in.  
Enemy Details:n/a
Boss: (Yes or No)

Task Name:Good-bye Alabasta......Hello Gold.
Tier:3
NPC or PC:
Location:Alabasta
Crew, Team, or Personal:Personal
Description: It is time to leave and go to the sea Jaya used to be. But, as Stede and his ships are leaving another pulls in. It was large and flashy, and Stede can't take his eyes off of it. So he boards the ship and he find out there is so much gold here he could buy anything within this world, so he plans to steal it. But he has to figure out how. If done poorly he'll have to face off against the crew.
Enemy Details:300 Pirates( potentially can face them all)
Boss:


End:


Task Name:Work harder
Tier:2
NPC or PC:
Location:Jaya
Crew, Team, or Personal: Personal
Description:It was smooth sailing to Jaya and now all that is left is to build some more, and everything will be complete.
Enemy Details:
Boss: No

Task Name:
Tier:4
NPC or PC:
Location:Jaya
Crew, Team, or Personal:-
Description:Everything is complete but it seems there is one hurdle left. There is a large sea king that claimed this area for it's own after Jaya was destroyed, and it needs to be dealt with. Stede has dubbed it the World Eater due to the large mouth of the creature, and plans to fight it on his own. He won't draw this fight out at all.
Enemy Details: Island Sized Sea King (T4)
Boss: Yes




Last edited by Orange. on Sat Jul 01, 2017 5:59 pm; edited 1 time in total