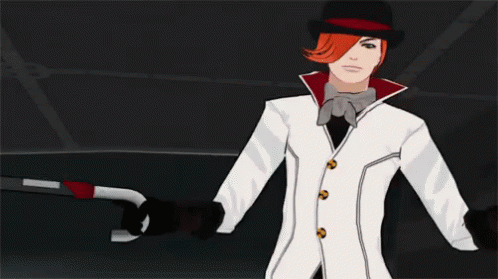 Well, it seemed like his pirate suggestion was a no go. Ignoring the fact that apparently the marines had driven the other pirates out (damn those guys moved fast) but the old lady seemed to hold a grudge against pirates in general. Did something happen to her in the past? Before he could comment on it though, she brought to his attention the absence of their tiny little friend. "I think we may have left him behind," he said with a shrug. The guy was a dwarf after all. They had tiny legs. He doubted he would have been able to keep up with a bird.
When asked what he planned to do, Gerard gave a smirk and a shrug. "Spider Miles has been able to take care of itself all this time. No reason to doubt now would be any different. Besides, I have my own plans to attend to. Don't worry though, no plans on becoming a pirate." After all, there were other criminals out there other than pirates.
And then, out of nowhere, someone just appeared. A dark skinned young man with white hair just emerged from the trees, curious about what they were talking about. The guy didn't look like one of the guards chasing after them, and the way he carried himself suggested he wasn't here for a fight. The guy seemed focused on him right now, though Gerard knew it was better not to underestimate the old lady. "Apparently there's going to be a bit fight between the marines and pirates on Spider Miles or something," Gerard shrugged casually.