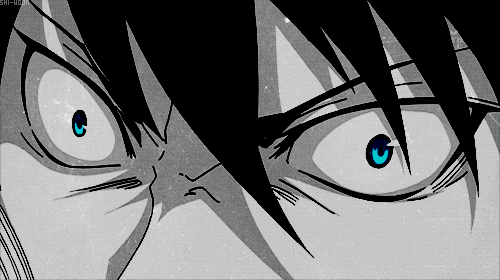 Mode Name:
Mach II
Mode Tier:
5
Skill Set Derived From:
Firebird Style
Perks:


Black Bird - In Mach II the body of Bazel is covered from head to toe in his armament haki. This upgrades his defensive capabilities to a level only matched by his current skill in haki. The armor created from the haki can be broken if destroyed by something of greater strength IE stronger haki or material. Haki stamina does not get drained during Mach II.


Fired up - Bazel's body is naturally exuding heat while using Mach II which causes his body to function at tier 5 of his heat abilities. This even extends to the potency in his skills. Along with this heated body the heat expands outwards of 3 meters of Bazel's body acting as a shield almost.


Bennu's Passion - Bazel's fire related skills are boosted in range by 15 meters and heated an additional tier.

Mode Description:
Bazel taps into a power stronger than Mach I by focusing the heat in his body to the point his blood begins to boil. This mode was developed during his time on Water 7 but never used. The ability to mix one's haki with their other abilities gives Bazel a great new level of ability. The appearance of Bazel changes greatly with his skin turning metallic black with his skin literally catching on fire but while in this mode all of his fire is blue.
Drawback:
After using Mach II Bazel will lose most of his heat for the course of 3 post. His heat based attacks  are lowered by two tiers on the heat chart. IE if he is attack operates at tier 5 heat his  attack heat level is  now tier 3 and so forth. As for his haki it loses a tier in potency. Along with his speed which takes a minus 1 tier hit. To get his abilities back from the drawbacks set upon him Bazel must also type 3,000 words after deactivation of Mach II.
Because of the modes ability concerning haki Bazel can't use his armament haki for 4 post after mode deactivation.
Skills:


Tier: -
Type -
Range: -
Speed: -
Description: -

Tier: -
Type -
Range: -
Speed: -
Description: -

Tier: -
Type -
Range: -
Speed: -
Description: -


Last edited by Bazel D. Wiggins on Wed May 24, 2017 3:48 pm; edited 5 times in total