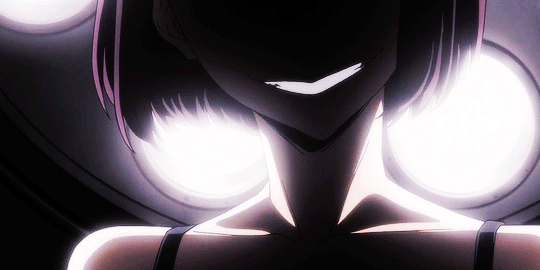 Name:
Ai Chinjao   
Alias/Epithet:
Madame Massacre (She dislikes the name....very much)   
Race:
Human   
Gender:
Female   
Age:
22   
Occupation:
Martial Artist   
Affiliation:
Revolutionary     
Use:
Combat   
Tier:
3   
Equipment:
N/A   
Haki:
Both   
Attribute Priority:
Strength   
General Appearance:
Spoiler:
Height:
5'0"   
Weight:
130lb   
Personality:
There is one word that can easily sum up this woman of the Revolution. Aggressive. Unlike the captain she works under, Kibo, Ai has a temper on her that most would compare to that of a monster. Not only does she have an attitude, but the skills, and strength to back it up, further giving others a reason to call her a monster, or "Madame Massacre" a name she very much dislikes despite it being a very fitting name for her. She may dress neatly, and have a body lacking any blemishes, but Ai isn't the classy type, rather getting down, and dirty depending on the circumstance. She would not mind her clothing getting torn to shreds, or dirtied up so long as she is enjoying herself. She is also not above certain pranks such as sneaking poison in to a certain captain's food, or beverage to get some...negative effects off of it.
Despite her immature, and aggressive nature, Ai does care for her fellow Revolutionaries, and captain Kibo. She would put her life on the line to protect them as well as others who are in need in her eyes. Despite giving Kibo a hard time most of the time, she still sees him as a worthy leader, and will follow his commands...unless she can come up with something better. Kibo relies on Ai to keep the other soldiers under his command in check which she does a perfect job of doing although maybe TOO perfect at times. In the end, Ai respects the Revolutionary Army, and will do whatever it takes to further the cause. Primarily by crushing skulls which she does not mind a single bit.
Story:
N/A