NEWS COO
Blues Edition
Cost: 100,000 beli
Paradise edition
Cost: 150,000 beli*
Bounties
---
WANTED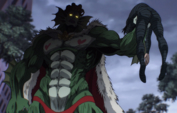 DEAD OR ALIVE
King Neptune●Oceanus
79,940,375,000 - bounty
KONO SAKUHIN HA FICTION DETHUNODE JITSUZAISURU JINBUTSU DANTAI SONOTA NO SOSHIKI TO DOITSU NO MEISHOU GA GEKICHU NI TOUJYOU SHITATOSHITEMO JITSUZAI NA MONOTOHA ISSAI MUKANKEIDETH
WANTED
DEAD
???●Birdie
252,229,375 - Bounty
KONO SAKUHIN HA FICTION DETHUNODE JITSUZAISURU JINBUTSU DANTAI SONOTA NO SOSHIKI TO DOITSU NO MEISHOU GA GEKICHU NI TOUJYOU SHITATOSHITEMO JITSUZAI NA MONOTOHA ISSAI MUKANKEIDETH
WANTED
DISCHARGED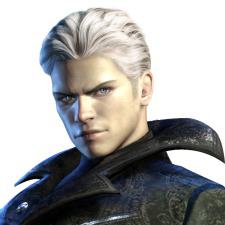 DEAD
Asher Kringle●Slasher
210,225,000 - Bounty
KONO SAKUHIN HA FICTION DETHUNODE JITSUZAISURU JINBUTSU DANTAI SONOTA NO SOSHIKI TO DOITSU NO MEISHOU GA GEKICHU NI TOUJYOU SHITATOSHITEMO JITSUZAI NA MONOTOHA ISSAI MUKANKEIDETH
WANTED
DEAD OR ALIVE
Meiji Shiranui●
176,350,000 - Bounty
KONO SAKUHIN HA FICTION DETHUNODE JITSUZAISURU JINBUTSU DANTAI SONOTA NO SOSHIKI TO DOITSU NO MEISHOU GA GEKICHU NI TOUJYOU SHITATOSHITEMO JITSUZAI NA MONOTOHA ISSAI MUKANKEIDETH
WANTED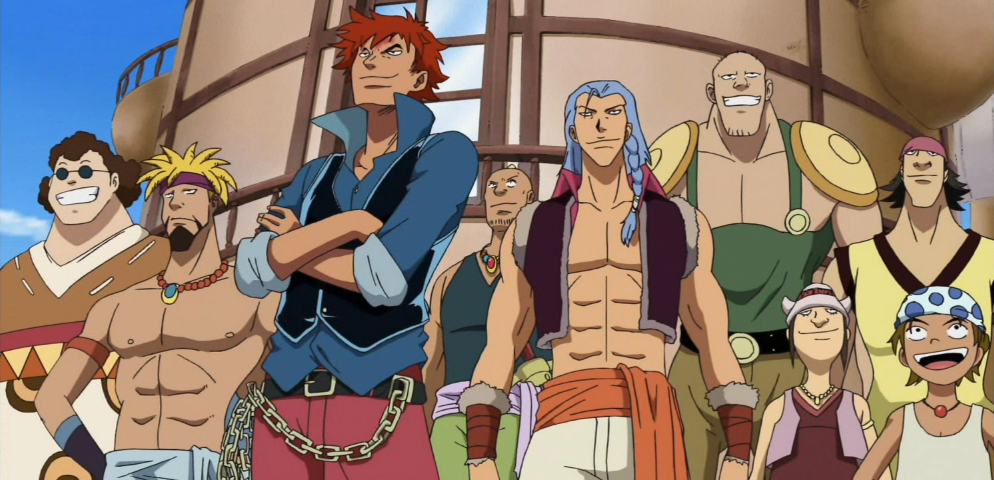 Important Mentions
| | |
| --- | --- |
| Junbei Von Echo | 357,785,000 |
| Bazel D. Wiggins | 203,022,985 |
| Cyrus Kincaid | 348,850,000 |
| Julius Cease | 300,000,000 |
**alert the authorities as soon as you see these criminals
***the depiction of their appearance was drawn by the basis of the reports of witnesses
****marines get the coo for 20k because of their affiliation with the world government
Terrorist Attack on the Reverie!!!
---
Called by Archon Morio, the Reverie was held in the Holy Land. A time where Nobles and other Celestial Dragons gather to discuss world affairs and things pertaining to everyone's well being. Typically a peaceful rendezvous of world powers, the Reverie was bombed by a group of terrorist, majority of which got away though some were detained and questioned. The man believed to be behind this act of hate and terrorism was none other than the previously Ex Impel Down inmate Asher Kringle. He was once a Rear Admiral in the Navy, but was stripped of his position due to murdering his own allies in cold blood. Also rumored to be associated with this attack is a man only known as "Birdie". All other details pertaining to this entity are unknown, but everyone is warned to be on the look out.
By the grace of the Gods, all Nobles and Celestial Dragons were unharmed by the attack. This is thanks to the efforts of Fleet Admiral Joseph Spard and Admiral Baku. What was drawn from the meeting prior to the attack was that the World Nobles have declared war against the Yonko King Neptune, also known as Oceanus.
The Chaos on Jaya Continues!
---
We left off with multiple reports of pirate activity centered around Wallace D. Rose flying out of Jaya. What we have now is an unrecognizable mass in the water. Serves those pirates right! While unsuccessful in capture Vega D. Stigan, the mastermind behind Jaya Island, the Navy was successful in issuing a Buster Call which razed the pirate haven and chased the super power off with his tail between his legs. The battle ended with a blazing display of firepower against a giant robot designed by the mad man Stigan himself. Vice Admiral Cerulean Faith spearheaded this assault and allowed for the Navy to allegedly recover and begin studying the mechanics behind this piece of technology. More to come later!
Death Draws Near
---
With all this chaos in the world, the World Government has stamped an expiration date on Wallace D. Rose. 13 months from now his execution will be held on Marineford, more to come later.
ExNoble Shiranui
---
A young man who is wanted for treason against the World Government and causing multiple uprisings on Marine sanctioned islands. He's been on the run for quite some time now, but the Marines have chased him down and secured the Island of Dreams where he is hiding. Until he's located and detained no one is legally allowed in or out of Island without Government authorization.
Meiji Shiranui Task:

Task Name:

Wanted!

Tier:

4

NPC or PC:

PC

Location:

Island of Dreams

Description:

Meiji Shiranui is an ExNoble wanted by the World Government for treason. This task includes having to find a way to infiltrate the Island of Dreams in a valid way given the island is on lock down. Once there you can either capture Meiji and turn him in for the reward or recruit him and his ally as a member of your crew of organization. Of course you'll have to successfully flee the Island of slip out unnoticed as well.

Enemy Details:

20x T1 Meiji Shiranui Militia Men (Swords, Lances, Firearms, etc)|35x T2 Meiji Shiranui Militia Men (Swords, Lances, Firearms, etc)

or

50x T0 Marine Ensigns (Swords, Lances, Firearms, etc)| 25x T2 Marine Lieutenants (Swords, Lances, Firearms, etc)

Boss:

Meiji Shiranui:

''I took on the role of King after the Buster Call. I have no lust for lands to hold. A king without people, besides friends or family."

Name:

Meiji Shiranui

Alias/Epithet:

King of Nothing

Race:

Human

Gender:

Male

Age:

17

Occupation:

Weapons Master, Navigator

Affiliation:

Free Agent

Devil Fruit:

Blamenco's Pocket Fruit

Tier:

4

World Position:

Royal (?)

Equipment:

- T3 Golden Full Body Armor/White Cape

- T4 Golden handle sword named Raigō (T3 Lightning Dial)

-Odd end equipment stored in pocket space.

Haki Aura:

Savage Soul

General Appearance:

Meiji dons a set of full-body gold-colored steel armor with a unique helmet accentuated by three horns, two triple integrals, and a cape. He is known to be quite handsome. He also has multiple rings with expensive gemstones attached to it, which were quite cheap in his hometown. Explained later.

Height:

170cm (5'7")

Weight:

Average Weight

Personality:

 He is a polite young boy who has a lot to offer and despite his young age is quite mature. He is a born leader. He is also very kind and good-natured. Despite his forgiving nature he can not deny the fact that he holds a grudge towards the top of the world: the Gorosei.  Nonetheless, he doesn't blame the whole World Government or the Marines for what happened to his family and his hometown. He is fearless and despite recklessness coming with fearless he is thoughtful enough to anticipate situations he can and situations he can't handle.

He can't stand people being unfair to one another, or lying. If there is a thing he hates it is lying or treating eachother different based on this and that. A negative part about Meiji is even though it is not that bad a trait he is too relaxed and simple. It takes a lot of effort to surprise him, let alone bother him. He has a great dislike towards salt, pistols, alcohol and tobacco while on the other hand he loves sweets, cake sugar and sunshine. He often remarks that he feels attracted towards the sun which is one of many reasons he sails the seas: following the sunset.

A few months prior to present day, there was a Buster Call on the Preca Kingdom. Instead of being honest, the World Government covered it up by tagging the Preca Kingdom and its citizens with ''Rebels'' who were supporting the Revolutionary Army in its fight against the World Government. What actually happened was quite simple: six criminals, big shot pirates were hiding out in the Preca Kingdom. In a attempt to get rid of them, the World Government shot up the whole island to bits and pieces leaving only a handful of survivors and the only known to this date to be Meiji.

Haki:

B

Meiji Shiranui is currently traveling the seas all by himself, making friends wherever he can for his heart is as pure as can be. Even though he is against criminals and injustice, this doesn't stop him from becoming friends with the most dangerous and violent outlaws of the world.

His goal is to create a peaceful world in the name of the Preca Kingdom as the King of Nothing. While he is good-natured, he can't stand Absolute Justice and because of what happened in his past he has a PTSD like effect putting him in a state of doing everything to survive which makes him as violent as can be.

Asura:

Boss Name:

Asura

Tier:

3

Description:

Meiji's right hand and the only one the runaway trust with the truth of why he's on the run. He's hopped from island to island with Meiji for a while and has a deep hatred for the World Government and wishes to get Meiji's true story out to expose the World Government for their corruption. He stands at 6`3 and has an appropriate weight. He's very protective of Meiji and charismatic.

Devil Fruit:

Solar Solar no Mi

Haki:

C-Rank Both

Equipment:

N/A

Strength:

4

Durability:

3

Speed:

3

Perception:

3

or

Cartier:

Boss Name:

Vice Admiral Cartier

Tier:

4

Description:

Vice Admiral Cartier is fresh blood and is out to prove he earned his position as Vice Admiral. Not unlike his usual self he'll do whatever it takes to file a successful mission report to headquarters and never likes to fail or lose at anything. He's cutthroat and tolerates no horseplay. His battalion of Marines are whipped into tough shape, are battle hardened, and cutthroat just like he is. He stands at 6`8 and has an appropriate weight.

Devil Fruit:

N/A

Haki:

B-Rank Both

Equipment:

Titanium Handaxe|Pistol

Strength:

5

Durability:

4

Speed:

3

Perception:

3

Dolphe:

Boss Name:

Dolphe

Tier:

3

Description:

Dolphe is Vice Admiral Cartier's pet and right hand. He's very loyal to the Vice Admiral and is trusted more than most humans when it comes to their relationship. Oddly enough Dolphe is a blue saber tooth tiger of tremendous size. He's 6`0 when on all fours vertically and weighs and appropriate amount of weight. He has a keen sense of smell and is extremely aggressive and intelligent.

Devil Fruit:

N/A

Haki:

D-Rank Both

Equipment:

N/A

Strength:

3

Durability:

2

Speed:

3

Perception:

3
---
As if things weren't bad enough already, the sky haven Skypiea has been in a state of unrest due to the exploits of the Super Rookie Junbei Von Echo. Access to the island is nigh impossible to find, so not much more is known about the carnage that's unfolding, but it is rumored that Marines have dispatched officers to assist in neutralizing the threat.
Call To Arms
---
Do you have what it takes to stand up against those who threaten your freedom and lively hood!? Are you content with allowing pirates and terrorist run amuck!? The World Government is currently offering a signing bonus to those who enlist in the Marines to fight under the flag of Justice.
**CLAIM YOUR SIGNING BONUS HERE**
*All Marines who rank Commodore or higher are given 20 Grunts of their choice. All Marines who rank Vice Admiral or higher also receive a single Tier 2 NPC of their liking.
Rookie of the Month
---
A man currently under close watch by the World Government is none other than Cyrus Kincaid. Worse than flying a flag of piracy the man acts to carry out the will of the Revolution. He's very dangerous and should be avoided at all cost. He's recently claimed leadership of Drum Island after liberating it from the hands of royalty.