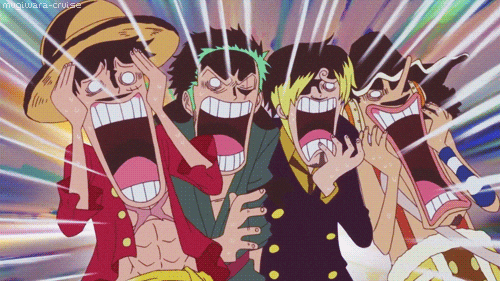 Due to the alarming rate of confusion towards New Roleplayer's on site, i've decided to do my own make-shift starter guide to joining the site for the first time. This guide will explore all concepts and questions some users might have upon stepping into a new environment of Statistical Roleplaying, where stats, point systems and lettered tiers come into play.
As with anything, I'd like to ask all new members to refer to the General Rules of the Site:
General Rules
There are a few of these rules, I'd like to highlight in particular:
*When you RolePlay, we ask that
you post 250 words
minimum that give those you are roleplaying with something to respond to or work with. This isn't much of a rule as it is common courtesy and something that will give you consistent role play partners. This is an English Speaking forum, meaning here we RolePlay in English. Characters may have small quirks of speaking other languages and we understand that, but if it is not dialogue or monologue, we expect to see English or at least a translation.
*You may have one character per account. The amount of alternate characters is limited to three and only once you have tiered up from your starting Tier on the first account may you have a second. Then upon reaching Tier 4 on one and Tier 2 on the other, may you create your final.
*The thread limit is five threads. Of these one may be a combat thread and two can be a task, the other two are open whatever you may want that is not combat or a task. Events rarely count towards your thread limit, but on the occasion will. As stated in the Travel System, finish all topics in one forum before traveling to another.
I feel like these three rules in particular are the core reason why new members should read the general rules because what seems to be rudimentary trivial now will end up being very useful in the future. Remember check out the rules, I'll place the link here once again:  
General Rules
---
Now, you're familiar with the general rules. *Puts on Professor Oak Voice* Alright, the first thing you'll want to do is to begin character design on your character. You'll have to head over to the Character Registry Section:
Character Template - Clicky Click!
Now, most of the fields are self-explanatory but I'll touch on a few concepts that might be puzzling for first time users.
1.Applying for Tier 1 versus Tier 2 Applications:
The difference between the two, is share quality of the application.
Tier 1 applications are basic 250-500 word
type
responses in Physical Descriptions, Personality and History Sections(optional). It's literally the basic of most basic applications. And this is perfect for those who want to build their character from scratch. Literally a Luffy or a budding Roger beginning
their journey's in the Blues.
Seriously, at Tier 1, you can only commence in one of the Weaker Seas: North, South, East and West.
TIPIT:
Different seas have much more expected of them when it comes to bounty and reputation, check it out here:
Bounty and Reputation System
Tier 2 Applications generally have 1000+ words or more, in Personality and History. Now your probably looking through some of the prior approved applications and going, 'NAH YOU A LIAR, I SEE WEAK SAUCE APPLICATIONS.' Granted this being true, most of the weaker Tier 2 Applications stemmed from older generation players of the site, who'd been actively RPing, being given a little levy on their character due to their previously known story-making skills via the Revamp Event. Well, the event is over and that Levy is a myth. That leeway had even come under scrutiny by various members of staff, so bottomline is, quality applications get quality rewards.
Hence why, Tier 2 applicants are offered bonuses and awarded 25,000 Experience gauged on the overall vibrance your application brings in depth.
2.Fate Points... Fate Points? Fate Points!:
Be wary your decision in life... Same thing in the world of Pirate Nation. Every user gains 6
non-transferable
(in any fashion) points to build the literal 'Fate' or Capabilities of their character. Race, number of occupations, Haki prowess, World Status, you name it, there's a Fate Point for it. Each category, as depicted in the Fate Points thread, here:
Fate Points, Read Goddamit
, costs
x
number of points for the trait depicted. The Category tells you how much traits of each kind cost, so for example, if you pay
one
Fate Point(also known as FP) into the Category Entitled,
1 Point
, you'll be able to choose
ONE
trait from this Category.
Similarly, if you pay Four FP into the Category
'4 Points'
you'll be able to choose
ONE
trait from this Category.
The higher up you go... The steeper the toll. From Being a Giant to having the aptitude of learning all Haki... Each trait, cost a certain amount of Fate Point(s).
3.Where you start... Is Where You'll Be, so Choose wisely:
Just a little tipit from Uncle Lazarus, if you decide to fill out the Location Section of the Template, don't take it back later. If your unsure of what your doing with your character once completed, take time to browse around the forums before submitting it to be graded. Look and where other potential PC's are Role Playing, and make some connections either in this forum:
Member Plots Are Cool! Click Here
or by browsing the Chatbox.
TIPIT:
Declare the Sea but not the location. Depending on the staff grading, they'll generally let you go. However, if you use this method, you'll have to post which island you lock yourself onto for your first thread in your Updates. And don't try to lie, if the staff find out you've been dicking around and travelling to places you haven't probably RP'ed towards via Travel Threads, you'll be penalised. However, this suggestion will give you a lot more leverage in not sticking yourself in drab and often times, boring Solo Threads by yourself.
That concludes this series... Post topic's you'd like be debunk below and I'll do them for ya. Just know, I'm doing this on my own time... so.... yeah... However, if you do want me to elaborate on any of the systems, here's the template:
Disclaimer: All concepts touched on in this thread is by no way connected to or backed by any Member of the Pirate Nation Staff. Any advice or suggestions given by this guide is member made and can be denied or asked to be deleted by staff it seemingly infringed on any of their rulings or misinterpreting of their systems.
Code:


Topic: (Link system thread you don't understand)
Question: (Duh?)
Confusion: (What don't you grasp about it?)