Arc Type:
Standard
Arc Name:
Gold Grin
Arc Tier:
3
Sea:
Paradise
Island:
Drum Island
Arc Description:
Birdie returns to Cervantes, the Captain of the Gold Grin pirates whom he serves as First Mate for and suspects his superior has plans to do him in. Having gained a substantial amount of  tailwind through his personal endeavors, Cervantes does indeed have plans to clip his wings before Birdie digs his talons into him, but no time soon. This paranoia on Birdie's behalf births and all out battle between the two pirates and splits the crew down the middle prematurely however.
Beginning
---
Task Name:
Homecoming
Tier:
1
NPC or PC:
PC
Location:
Drum Island
Crew, Team, or Personal:
Personal
Description:
Returning from his outing, Cervantes throws a small party aboard the crew's vessel to celebrate Birdie's return and also take some time to speak to his First Mate about his priorities.
Enemy Details:
N/A
Boss:
No
Task Name:
Dummy Lick
Tier:
2
NPC or PC:
PC
Location:
Drum Island
Crew, Team, or Personal:
Personal
Description:
A few days after the celebration and it's time to get back to work. Cervantes dispatches Birdie and a few others to a salon (gathering of people to discuss ideas and shit) that's held on a large Galleon and hosted by an up and coming Rookie pirate who has a Bounty of 95,000,000 Beli. Their objective is to get into the rookie's treasure vault and finesse any treasure or treasure maps they can find. Inside the vault lies more than treasure however.
Enemy Details:
10 T1 Vault Assassins
Boss: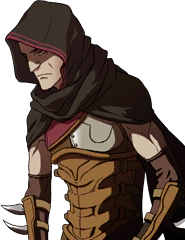 Boss Name:
Black
Tier:
2
Description:
White nigga in a cloak.
Devil Fruit:
N/A
Haki:
N/A
Equipment:
2x Steel Daggers|Throwing Knives
Strength:
2
Durability:
1
Speed:
3
Perception:
2
Middle
---
Task Name:
Predator
Tier:
1
NPC or PC:
PC
Location:
Drum Island
Crew, Team, or Personal:
Personal
Description:
After the altercation with the assassins in the vault Birdie searches the bodies and finds a contract on one of their corpses and discovers they were actually hired by Cervantes. Leaving the contents of the vault to his henchmen, Birdie heads back to the Gold Grin ship to confront Cervantes only to find the ship barren of any signs of life whatsoever. All that's found is a letter left by Verde detailing where Cervantes took the crew.
Enemy Details:
N/A
Boss:
No
Task Name:
Boogie Man
Tier:
3
NPC or PC:
PC
Location:
Drum Island
Crew, Team, or Personal:
Personal
Description:
Having gone where he was directed by Verde's letter, Birdie discovered that Cervantes and the crew were held up in Porter's estate a few miles out in the outskirt hills of Drum. This estate was nothing short of being a mansion. With Birdie having raided this place once before it should be no issue, but this time he only has himself and not the bulk and strength of a fifty man team. Stealth is the key to success.
Enemy Details:
75 T1 Pirates
Ally Details:
Verde, Luther, Porter, Bato, +25 Grunts
Boss:
Spoiler:

Name:

Cervantes

Alias/Epithet:

El Toro

Race:

Human

Gender:

Male

Age:

57

Occupation:

Dial Specialist

Affiliation:

Pirate

Use:

Combat

Tier:

3

Equipment:

Twin Pistols with Flame Dial and Lightning Dial

Haki:

N/A

Attributes:Strength

2

Durability

3

Speed

2

Perception

3

General Appearance:

Cervantes is a tall, brown skinned older male who has a rugged western look to him. He wears a red poncho with a yellow stripe in the middle of it bordered in yellow. His teeth are stained yellow and look rather dirty from all the cigarettes he smokes. His breath is stained with the scent of alcohol and his voice is very heavy and has that sound like after you take a shot and your throat's a lil scratchy. He wears blue denim jeans and brown cowboy shoes. Underneath his poncho he wears a white collared shirt with the collar popped. He has a wrap around handle bar mustache and wears a cowboy hat atop his head.

Height:

9`3

Weight:

318lbs

Personality:

Cervantes is a a person who many would say lacks a moral consciousness. He's invested in the slave trading market, so it goes to vouch for his lack of humanity and how he just lives to get his. He has no problem with backstabbing people and lying to them to get ahead in life and sees everything as it's dog eat dog. He's very greedy and ambitious so it leads to him making a few impulsive decisions without thinking too much into things, which has it's obvious drawbacks, but it also leads him to be a go with the flow type person and makes him lead with his best foot forward. He values power and trains to attain what he wants through acts of violence. He's respected by his crew mates, but most of the respect comes from fear as he will make whatever sacrifices he needs to get what he wants. Meaning even those loyal to him aren't out of his crosshairs and can end up being sacrifices if need be. Given his age he thinks he knows a lot and knows more than those younger than him, giving him sort of a false sense of knowledge and a baseless ground of confidence when he goes about making decisions. He sees the most recent generation of pirates coming up as empty-headed naive dreamers, so he tends to try to reel them into to his crew to use them to achieve his own goals.
End
---
Task Name:
Furnace
Tier:
1
NPC or PC:
PC
Location:
Jaya Island
Crew, Team, or Personal:
Personal
Description:
Managing to defeat Cervantes, Birdie readies to end his life for the act of treason committed against him, however Cervantes gets the upper hand and with one of Birdie's own Time Bombs he detonates the room they are located in. This results in the retreat of both parties after retrieving their respective leaders.
Enemy Details:
N/A
Boss:
No