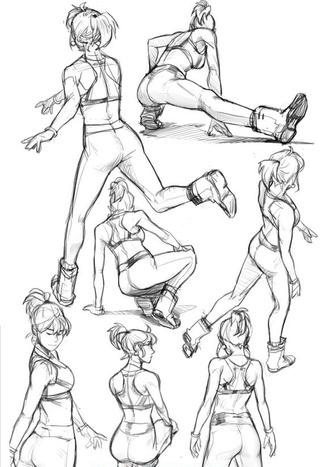 General Info
Character Name:
Randy Savage
Link to Approved Character
http://op-piratenation.forumotion.com/t6453-the-savage-demon-bounty-hunter-randy-savage
Affiliation:
Bounty Hunter
Free Agent
Crew:
Hard Rock Hunters!
Occupation:
Martial Artist!
Occupational Perk:
Universal Bonus
Tier:
2
Bounty/Reputation:
1,500,000
World Position:
WORLDS GREATEST MARTIAL ARTIST
Fate Perks:
Kami Haki I- Grants you access to Kami Haki for Kenbunshoku or Busoshoku Haki.
Never Dormant - You begin with your Haki at D-Rank and ready to train or be used.
Predator - Grants you an additional Attribute Point.
Fate Points:
All spent.
Primary:
Speed Tier 4.5 (Perk Enhanced)
Secondary:
Strength Tier 2.5
Non-Prioritized:
Perception & Durability Tier 1.5
Stamina:
250/75
Haki:
C
Kami Busoshoku Haki:
*Color of Arms
*Superior Will: (Kami Perk) When clashing with a Busoshoku user of the same tier, Randy's Haki will win. Cannot overpower or match someone of a higher tier with this, of course.
*Busoshoku Savant: (Kami Perk) Through her Four Corners fighting style, Randy has been both subconsciously and consciously using her Haki ever since she was young. This power have control has reduced the willpower cost considerably for her. Armament costs are reduced by %50.
Link to Primary Skill Set:
http://op-piratenation.forumotion.com/t6461-four-corners-and-other-essential-fighting-styles
Link to Secondary Skill Set:
http://op-piratenation.forumotion.com/t6461-four-corners-and-other-essential-fighting-styles
Weapons:
0
Armor:
0
Ships:
0
Pets:
0
NPCs:
0
Grunts:
0
Completed Topics
0
Completed Topics This Tier
0