Welcome to the Glorious Germa 66 Army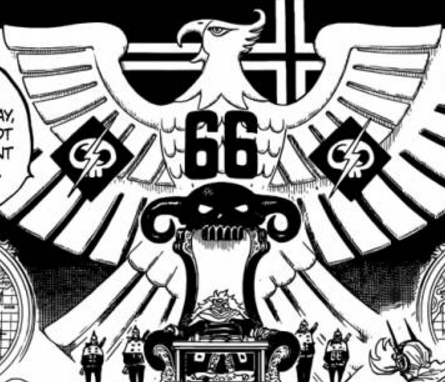 Das Billige ist immer das Teuerste
High tech items galore. PM for questions!
I am setting up shop now that I'm beginning to get my stuffs off the ground. Let it be known that the terms of trade and content found in here may change from time to time as I learn more . I will also be charging exorbitant fees so be prepared to cough up.
My approved stuff can be found here:
http://op-piratenation.forumotion.com/t6212-rokuju-s-warehouse
The following terms are to be agreed to prior to placing your order.


Payment funds must be on your person when the order is placed.

I have no obligation to accept your order, nor complete it if I believe that you will not be paying at the end (e.g. lack of activity & failure to respond to pms)

Adhere to IC trading scenario listed below

The cost of the equipment shall be as follows.
OOC trading notes


Personal requests are encouraged, although they lengthen the process greatly.

Order completion times vary for a variety of reasons, I will respond to your order with an expected completion time.

Give all of the details that you want included. I accept complete apps that you want me to try to use. Any details not given will be filled in by me

IC trading notes


IC bias is very relevant to this shop, as it is a representation of Rokuju's business. This could mean discounts for friends or barring enemies from her shop altogether.

Germa is an underground trading network that will take customers regardless of faction.

Using this store will mean getting into contact with a Germa employee through appropriate means, such as a back alley hand-off or calling a nondescript denden mushi.

You will not know of Rokuju, details of Germa, or their link between them unless she becomes famous and it is revealed IC, or you learn of it through meeting her.

Feel free to PM me to discuss what you are looking for! I am open to deals and offers.


Last edited by Deep Rokuju on Sun Jul 09, 2017 4:38 am; edited 4 times in total