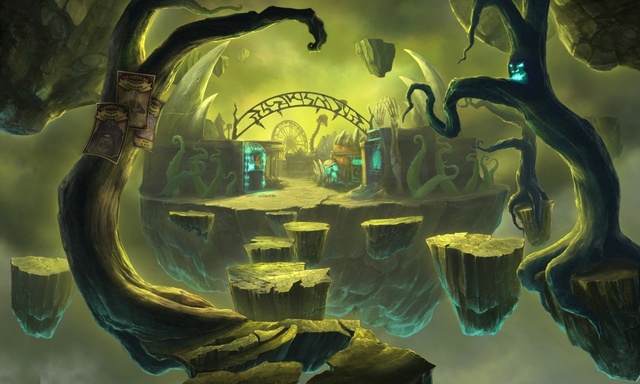 Here is where you will roll the dice to try your luck at items that have been spread across the land. There is a variety of goodies that you could win. You do not have to quest for any of these items. You can not reroll your choice unless you have a second cursed ticket.
Universal Re-rolls have no bearings on this wheel and you cannot use them so do not try. To start you can only roll twice a month to avoid people spamming tickets to collect prizes.
Cursed Tickets are only obtained through special means, Black market or events. Sometimes NPC's drop them through combat or interaction.
(No you will not always get one for killing NPC's)
To roll the dice, click the
'Post Reply'
button, fill out the template, then scroll down to find the Dice Roll Section. Find the dice you need, then select the appropriate amount of times to roll the dice. Additional rolls beyond the amount that can be paid for or intended in the template will be disregarded. Upon Winning please claim your prize. In the needed area. IE df claim, weapon creation, character revamp ticket etc etc.
Code:

[b]Account Name:[/b]
[b]Character Name:[/b]
[b]Roll Quantity:[/b] (How many times are you rolling the dice.)
[b]Ticket Origin:[/b] Link to acquiring the ticket.)

Winning Numbers and Prizes
1 | 35 SP
2 | Eternal Log Pose
3 | 5000 WC for Training
4 | Character Revamp Ticket
5 | Large Sum of Beli
6 | Tier 1 Basic Zoan DF Equipment
7 | Large Sum of Beli
8 | Eternal Log Pose
9 | T4 NPC
10| Wheel ReRoll
11| Tier 2 Cursed Weapon
12| T5 NPC
13| +1 Tier Up
14| Tier 2 DF
15| 5000 WC
16| Wheel ReRoll
17| Tier 3 Cursed Weapon
18| Tier 1 DF
19| Large Sum of Beli
20| Cursed Wheel ReRoll
21| Character Revamp Ticket
22| 7000 WC for Training
23| Character Revamp Ticket
24| Tier 2 Cursed Weapon
25| Tier 2 DF
26| T5 NPC
27| Eternal Log Pose
28| Tier 2 Ancient Zoan DF Equipment
29| T4 NPC
30| Tier 3 DF
Disclaimer: You cannot sell back the things earned from this wheel. As the wheel does not want them back. It will not accept them. However you can sell to others or give to characters you want to create. Only through the cursed wheel is this possible.


Last edited by neverastain on Sat May 13, 2017 11:23 am; edited 3 times in total