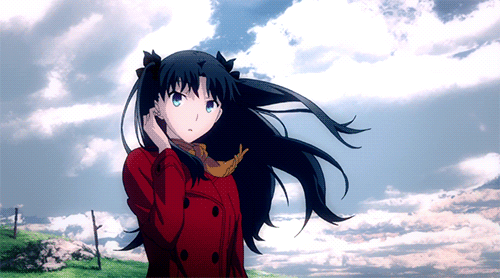 Arc Type:
Standard
Arc Name:
Destiny Entertwined.
Arc Tier:
3
Sea:
Paradise
Island:
Vulcan
Arc Description:
Within Vulcan lies a large prison, oh no not one that is well known, not one that is easily found. No. One that lies deep in the underground. This prison was found deserted, unused and unwanted by whom you may ask? One of the most fearsome pirates, most renown pirates at the time. Leparo Donquixote and what was left of his crew. During this time though word spread of them being on the island, word spread from the few hired grunts that where not as well known. The news being that the most well known Pirate, one of the three to devastate Impel Down had been captured by the Golden Pirates and as being kept within. Perhaps news of her death had set him off, perhaps he did not know that his old love was deceased.
The crazy man had lost his mind, he was completely over whelmed by whatever sick giref had taken over his mind, whether it was because she had left him, whether because she had made a name for herself in contrast to his. Perhaps it was simply the volatile carnivorous of his Devil Fruit. All that is known is within this prison valuables from years of plundering and apparently the very same Melissa Devaroux resided within the prison. To be broken out.
Start:

Task Name:

I'm Not Melissa

Tier:

1

NPC or PC:

NPC

Location:

Vulcan

Crew, Team, or Personal:

-

Description:

It has been exactly 6 months since her capture, Trisha Devaroux, the Mink half sister of the Pirate Melissa has been slowly trying to break free from her prison, regularly she is visited by the broken Zoan user Leparo. Try as she might she is unable to convince him that she is not the woman he loved and that she is part mink. Yet he does not seem to understand her.

Enemy Details:

Leparo [Tier 4]

Boss: [Leparo]

Hand to Hand 6

Devil Fruit 3

Task Name:

A Phoenix Appears

Tier:

1

NPC or PC:

NPC

Location:

Vulcan

Crew, Team, or Personal:

Crew

Description:

The Crew of the Fire Phoenix is on route to Vulcan, an island that seems to be under the control of The Golden Leopard Pirates, perhaps not officially, yet in the seedy underbelly, within the shadows, they are watching and waiting. Big names are their game. Vulcan owned by the Revs is the perfect place to hide. Yet as the Crew of the Phoenix approaches, they seem to stumble upon the secret entrance to the prison. How fortunate.

Enemy Details:

30 tier 1's and 10 tier 2's.

Boss:

-
Middle:

Task Name:

When Destinies Collide

Tier:

2

NPC or PC:

PC

Location:

Vulcan

Crew, Team, or Personal: Description:

Finally the bar is loose, Trisha begins her escape, though it is stupid for her to think that she is able to get out of this prison alone, especially when it is filled with such dangers. It would seem though she would run in to the mythical crew. Now they will come across some of Leparo's crew and of course battle their way out.

Enemy Details:

20 tier 1's and 10 tier 2s. 1 tier 3.

Boss:

-

Task Name:

The Golden Leopard Attacks

Tier:

3

NPC or PC:

NPC

Location:

Vulcan

Crew, Team, or Personal:

Personal

Description:

Freedom, Trisha can almost taste it. Yet it would seem something else has come to stand in her way. That is The Golden Leopard himself as well as his right hand man and two other crew members whom seem to have gained favour with the Leopard.

Enemy Details:

Leparo and Kash [These two are not to die yet]. One tier 4 foe

Boss:

-

[Leparo]

Hand to Hand 6

Devil Fruit 3

Kash

Melee Weaponry - 6

Hand to Hand - 1

Drizzel Original Appearance:

Drizzel using Yuki Yuki No Mi:

Drizzel Poppopfruit:

Drizzelusualformnetnet:

Boss Name:

Drizzel

Tier:

4

Description:

Drizzel was a prisoner in Impel Down having only recently escaped. During her stint she came across the real Melissa Devaroux and copied her powers and appearance. Having the power of multiple devil fruits [Yuki Yuki No Mi, Pop Pop Fruit and Ami Ami No Mi] As well as having the capabilities of her own Kopi Kopi No Mi, Drizzel is one of the most fiercest and scariest assassins. She can be anyone, copy anything. Deadly and sexy, do not let her get on your bad side.

She is a cold and ruthless female, though vanity over comes her. She will not take the form of someone who is ugly like her original appearance, regardless of the powers it would give her. She can become angered easily when forced to take her true form OR when she is called ugly and so forth. She has a massive crush on Leparo whom utilizes her when in her Yuki Yuki No Mi Form.

Devil Fruit:

Kopi Kopi No Mi

Haki Aura:

Savage Soul

Equipment:

-

Specs:

Devil Fruit - 6

Marksman - 1

Hand to hand - 2
End:

Task Name:

Enter the Marines

Tier:

4

NPC or PC:

NPC

Location:

Vulcan

Crew, Team, or Personal:

-

Description:

Marines like other people have heard the rumours that LEparo and Melissa are alive and in the same area. These two together again are feared especially when combined with the other crew members. A small marine force has been sent in, those whom have a grudge against the pirates in question. Sent in to take them out with out alerting the revs whom are stationed there.

Enemy Details:

3 tier 3 marines. 2 tier 4 marine bosses.

Boss:

Toro:

Boss Name:

Toro

Tier:

4

Description:

Toro is a skinny male marine whom lost his husband to the Oroboros pirates, he hates everything related to Melissa Devaroux and when her name began to surfaceso he of course jumped at the chance when to check this out. His haki is incredible in terms of Ken usage being able to look over an entire island and locate each individual aura. He is one of the greatest snipers in the marines or so its stated.  

Devil Fruit:

-

Haki Aura:

Eagle Eye

Equipment:

Tier 6 Sniper

Seastone bullets [tier 5] 30

Explosive rounds [tier 4] 10 of them.

Tier 3 switch blade

Specs:

Marksman - 6

Melee Weapons - 3

Christian:

/2db2a121987614742600f6dc324690af.jpg[/img:42b4]

Boss Name:

Christian

Tier:

4

Description:

Christian is the son of an old marine, an old marine whom burned in a tavern one fateful day. It was revealed that Leparo was responsible for that burning and it was simply because his girlfriend and him had a tiff. He has been hunting the bastard for years and if anyone gets in his way he will hunt them down. He is remarkable with his greatsword, though its his hidden arsenal one must look out for.

Devil Fruit:

-

Haki Aura:

Savage Soul

Equipment:

Tier 6 great sword

tier 5 sea stone shield

Tier 3 heat dial in sword

Tier 3 dial enhanced pistol in right leg.

Lightning dials in both hands [tier 3]

Great durability [cyborg]

Specs:

Melee weaponry - 6

Hand to Hand - 3